Looking for a cottage with a very lovely garden in Brittany? Choose Manoir du Vaugarny.
In our 12 acres of grounds, you will discover topiary art, relax in the shade of the hornbeam tree garden, contemplate the butterflies that hover above the rockery or escape into the woods beyond which the river flows.
It has taken us 12 years to create the gardens made up of noble species like yew, boxwood, cedar of Lebanon, sequoia and even davidia involucrate, or handkerchief tree.
The stream, the rockery and a medieval kitchen garden come together in a harmony of sounds and colours.
Each cottages has a spacious and private sunny garden and independant from one another where you can relax and enjoy a magical view on the Manor House and the surrounded wild countryside.
Looking for nature and wildlife during your stay in Brittany? Choose Manoir du Vaugarny.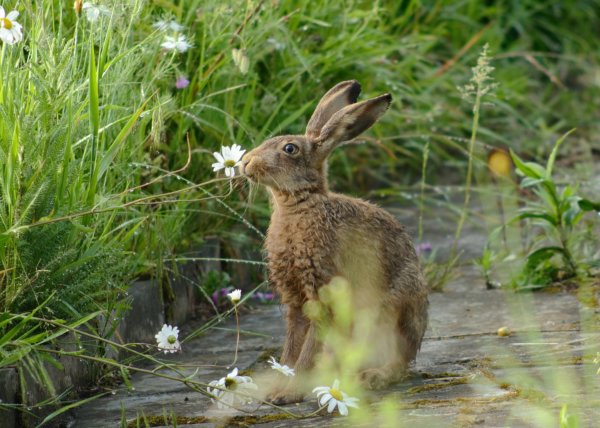 Looking for authentic french Heritage in Brittany? Choose Manoir du Vaugarny.
The manor house was the central part of the residence and farm. It is surrounded by a certain number of buildings and developments related to its privileged status and the diversity of activities that went on there.
Among these buildings, is the Haut Vaugarny farm, or "Métairie", made up of Le Logis, La Boulangerie and the huntsman's house. It dates back to the 17th century on the Napoleonic land register.
On the chimney lintel in the huntsman's house, you can still read the words "Monseigneur Pierre Guy du Pontavice du Vaugarny wed Margueritte de Piolley in 1777," referring to the noble owners of the estate at the time.

Looking for a private Manor House in Brittany? Looking for a private château in Brittany?
The first written record of the history of the Manoir du Vaugarny goes back to the 14th century, a 1390 act referring to Guillaume de la Vieuville, Lord of Le Frétay, as the owner of the Manoir du Vaugarny at Saint-Etienne-en-Coglès.
Our research has allowed us to discover the aristocratic owners of the manor from 1390 to 1861. An architectural analysis confirms that the manor dates back to the 14th century and was remodeled in the 17th century by the Du Pontavice family, Lords of Saint-Laurent de Terregaste, who still owned the estate in 1789.
The Manoir du Vaugarny is the only building in the village of Saint- Etienne-en-Coglès to still possess its granite dormer windows presenting a triangular pediment, an overhanging frame and a scalloped windowsill.
Manoir du Vaugarny is partner of the most beautiful château of Brittany. Château le Rocher Portail.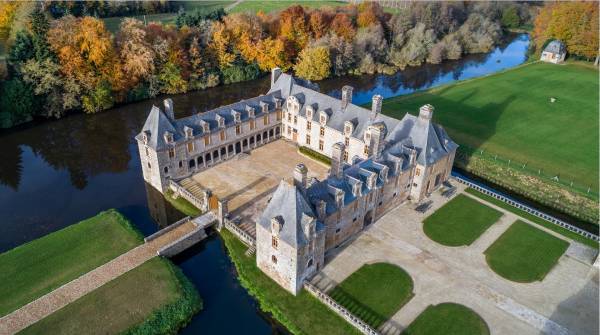 Come and visit the most incredible château of Brittany, with antics from Château de Versailles, and Royal tapisseries. Château le Rocher Portail. https://lerocherportail.fr/